Building Arc's scientific community
Our mission at the Arc Institute is to accelerate scientific progress in understanding and tackling complex human diseases. In previous blog posts, we laid out our overall structure and took a deep dive into our motivation behind the Technology Centers that we are building to advance innovative tools and platforms. Now, we are excited to launch three parallel searches to build the other major arm of Arc: our curiosity-driven Laboratories.
A new cohort of Core Investigators and our first Arc Science Fellows will join us in 2023 to expand in-house science at Arc. They'll benefit from:
No grant writing.
State-of-the-art labs, facilities, equipment, and compute resources.
Students, resources, and colleagues from three of the top universities in the world.
True research freedom in a nonprofit research organization with long-term thinking.
An interdisciplinary focus across experimental and computational approaches to tackle complex human diseases.
Professionally staffed Technology Centers across multi-omics, in vivo and cellular models, genome engineering, and computation.
Generous, guaranteed research funding and industry-competitive salaries for you and your team.
Recruiting and science publishing infrastructure helping you build the best team and do your best work.
Energetic, dynamic colleagues who can't wait to collaborate with you to solve big challenges.
We are also awarding grants to the first class of Arc Innovation Investigators to create a broad scientific network across Stanford, UC Berkeley, and UCSF. Applications for all three programs are open now until January 2023. Check out the full program announcement and FAQs here.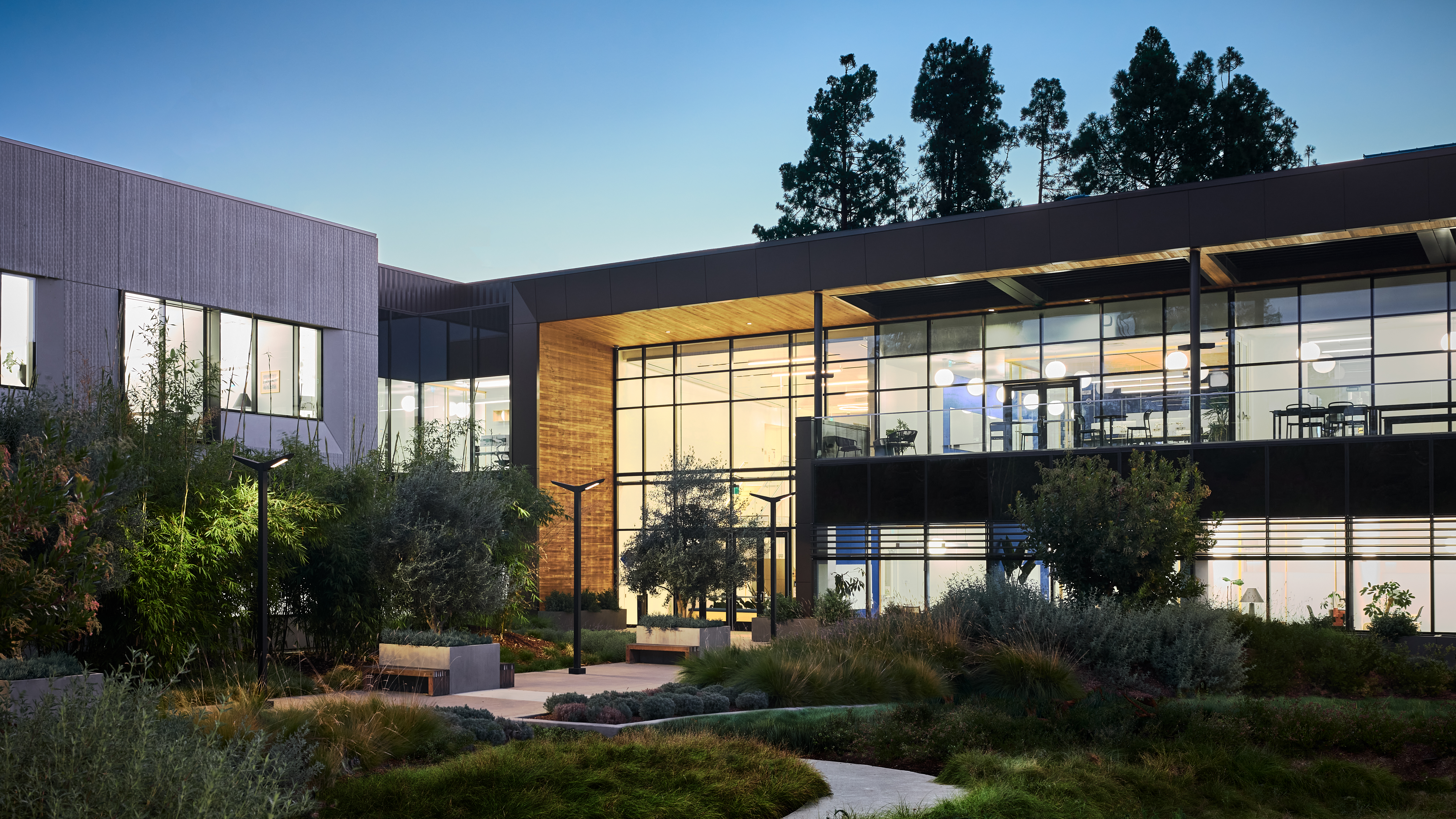 Arc Core Investigators
Arc is currently home to four Core Investigator Laboratories, and aims to grow to a steady state of approximately 15 Laboratories at our new, state-of-the-art Palo Alto facility over the next several years. As a next step, we will hire up to three additional Core Investigators to join us in 2023 — and applications are now open. Core Investigators are the lifeblood of Arc's unconstrained curiosity-driven research, and we aim to attract new Investigators focused on Neuroscience, Immunology, and Computational Science to complement the expertise of our existing Investigators that spans genome engineering, functional genomics, cancer biology, innate immunity, and chemical biology.
Arc Core Investigators receive a generous, guaranteed budget to cover their research and personnel, lab space to support a group size of up to 20 members, and complete research freedom to pursue ambitious questions in human complex disease biology — broadly defined. Our existing Investigators all hold faculty appointments at one of our partner institutions (Stanford University, UCSF, or UC Berkeley), and similar appointments are a possibility for new Core Investigators at the discretion of the universities.
The most important attributes we're looking for in our new Core Investigators are scientific creativity, big-picture thinking, collegiality, and demonstrated research excellence. Bringing your lab to Arc means joining an enthusiastic, ambitious, and collaborative team that wants to pioneer a new model for doing science faster and together.
Arc Science Fellows
Arc is thrilled to launch our Arc Science Fellows program, a dedicated faculty-in-training program to accelerate the independent careers of exceptionally talented trainees. Arc Science Fellows will be recent PhD or MD graduates with demonstrated readiness, capacity, and drive to immediately direct a research group. While leading an independent lab of approximately 2-4 researchers is a key feature of this program, we recognize the strong positive impact that tailored mentorship can have, and the program is designed to set our Fellows up for success throughout their careers. Each Fellow will be paired with an Arc Core Investigator and a mentorship committee who will provide guidance throughout their 5-year appointment, and be offered training in leadership, management, lab finances, and manuscript and grant writing.
Fellows will receive a generous salary and research funding throughout their 5-year appointment to pursue innovative and high-risk research. Exceptional scientists who have recently completed, or are about to complete, their graduate research in Neuroscience, Immunology, Computational Science, Human Genetics, Chemical Biology, or Technology Development are encouraged to apply.
Arc Innovation Investigators
The Arc Innovation Investigators program is a funding opportunity for existing faculty members at our three partner universities: UC Berkeley, UCSF, or Stanford University. Innovation Investigators will receive funding from Arc as well as access to Arc resources and facilities, including the Technology Centers and Translational Program, while maintaining their lab and position at their university. Innovation Investigators will broaden the Arc scientific community, collaborate closely with other Arc scientists, and participate in community-building and scientific events at Arc, such as our seminar series and annual scientific retreat. Innovation Investigators will be appointed on a 5-year term, and we'll continue to build the network of Innovation Investigators each year, with at least 4 awards this year.
The funding that Innovation Investigators receive is not strictly tied to any particular project proposal; rather, it is intended to fund visionary scientists and their high-risk ideas that are unlikely to be funded by more traditional mechanisms. We are looking for Innovation Investigators across several broad topic areas that will complement Arc's current Core Investigators: Neurobiology, Immunology, Computational Science, Human Genetics, Chemical Biology, and Technology Development. Scientists who are eager to collaborate with current Core Investigators or who propose innovative collaborative efforts with a Technology Center are particularly encouraged to apply.
Applications are open!
Applications will be open until January 9, 2023 (Science Fellows) and January 31, 2023 (Core Investigators & Innovation Investigators). Additional key dates are available on the individual program pages.